Woodpeckers 2021 - 2022
Happy Halloween: October 2021
What a busy and fun-filled half term of learning! To celebrate, the children were allowed to come to school in their Halloween costumes ready for the disco after school. We think they look amazing...and a little scary! Happy Halloween!
Marvellous Magnets: October 2021
To end our unit of work on magnets, today the children worked in small groups to design and create their own magnetic games. We had so many excellent ideas, including magnet mazes, magnetic racing tracks and a brilliant football game which used a ball magnet to score goals. As well as showing their creative and scientific sides, the children also showed super co-operation and team work. Well done Woodpeckers!
Super Science: September 2021
Woodpeckers have really enjoyed investigating forces and magnets this half term. Today we used magnets to identify magnetic and non-magnetic materials and some of us were surprised to learn that not all metals were magnetic. Materials which were magnetic were steel and iron and nickel. Materials which were non-magnetic were rubber, wood, paper, card, wool, plastic and copper.
We also talked about magnetic fields and used the words attract and repel to describe what happened when two magnets were placed next to each other. We could clearly see how magnets used push and pull force. We had lots of fun, as well as finding out lots about magnets.
Ukulele: September 2021
Woodpeckers have been given the amazing opportunity to learn to play the Ukulele during this school year. We have been getting used to holding the instrument correctly and are becoming more familiar with playing different notes. It is certainly not easy, but we have been impressed with the perseverance some children have shown and they are producing some wonderful sounds. Well done Woodpeckers!
Basketball: September 2021
This term, Woodpeckers have been developing their basketball skills. We started by learning how to dribble and pass the ball, and this week we had the opportunity to practice our shooting skills using our brand new hoops. It was lots of fun and the progress over the three weeks has been amazing!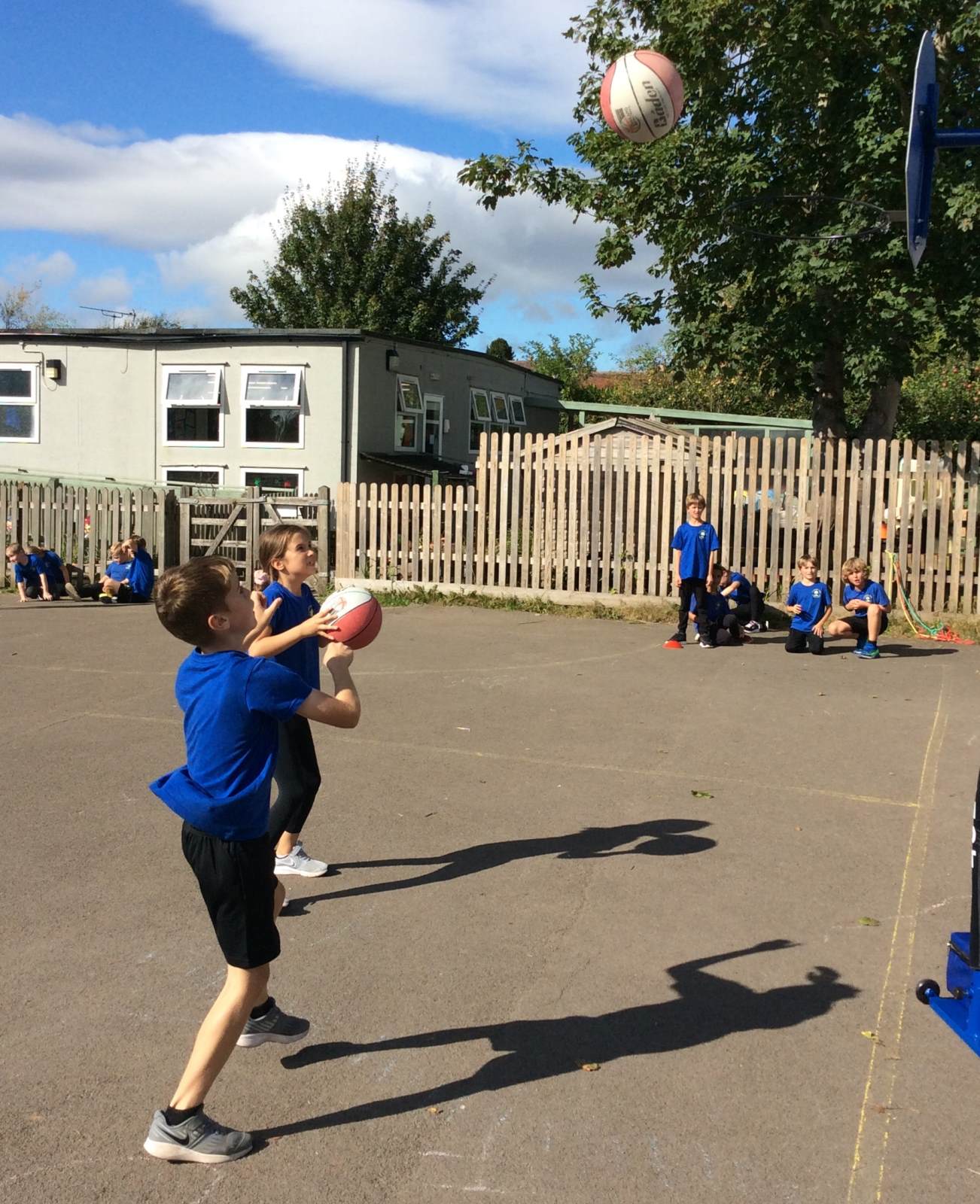 Boundless Activity Centre: September 2021
On Wednesday 22nd September, Woodpeckers class enjoyed our first ever trip to Boundless Outdoors Activity Centre in Malvern. Well, the sun shone, and so did our enthusiasm!
We experienced three different activities throughout the day: shooting with air rifles, punch trail orienteering and a firm favourite with most of us- grass sledging!
We had to use our cooperation and team work skills throughout the day, from helping pull the (really quite heavy) grass sledges up the steep slopes, to finding all the numbers around the site to punch, to encouraging other children who were feeling nervous about shooting the rifles for the first time.
We had an absolutely splendid day, and though very tired from the active, outdoor day, have come home with lots of wonderful memories. We were all very proud of our Clifton ambassadors and can't wait to visit Malvern again in the future!
South African Pen Pal Project: September 2021
We are so excited to be starting our pen pal project once again with the staff and children of Morning Star Children's Centre in South Africa! Today, we made rainbow themed pop up cards as South Africa is known as the 'Rainbow Nation', and we have written a letter to Morning Star with lots of facts about ourselves and questions for our new friends. We can't wait to get a reply!
Welcome to Woodpeckers!
Below are PDF copies of our Autumn Term newsletter and this term's Power Project homework.
If you have any questions, please do not hesitate to grab us on the playground, or email the woodpeckers teacher address.
Woodpeckers 2021 - 2022
Archive 2020-2021
Click on the image to see previous work.