Eagles Class Learning: Spring Term 2021
Scroll to the bottom of the page to see our latest learning
Eagles Class Spring Term 2021: Shipwrecked on Ape-adillion Island
How would we survive being shipwrecked on a deserted island? What would be our priorities in the first few days? What kind of skills would we want in the people we are shipwrecked with? What will we discover about this new, unknown place? What would be the best type of shelter to build?
We will be trying to answer these questions and more in the first few sessions of our class project. Here's a video to show what could happen if you are shipwrecked:
Here is a quick quiz to find out what jobs you would prioritise first if you were shipwrecked! Use the scroll bar on the left-hand side of the quiz box to work your way through the quiz.
Shipwrecked! - Making and testing shelters - March 2021
Many of us filled in the shipwrecked survey and together as a class we noticed that lots of us rated 'Making a Shelter' really high. So we explored shelters asking ourselves these questions:
What key features does a successful shelter need to have?

What can we learn from other structures from around the world?

How can we use these features to help us to design our own shelters?

How can we test our shelters to prove that they are effective?
We looked at 4 different types of shelters and rated them based on: SIMPLICITY, STRENGTH, FLEXIBILITY, PROTECTION and WATERPROOFING - giving them a rating out of 10 for each category. When we had done lots of averages, we noticed that the Tipi design seemed to score (on average) higher in each category.
These two videos also shows just how simple a structure like this is to put up - especially if you are in a hurry!
It was then our turn. In groups we designed and made our own shelters that we thought would pass all of Mrs Hughes' and Miss Evans' tests. Here are some photos of us in action:
After an hour of building, our shelters were complete. We then left them outside to see how they would cope overnight. Here are some of our final shelters: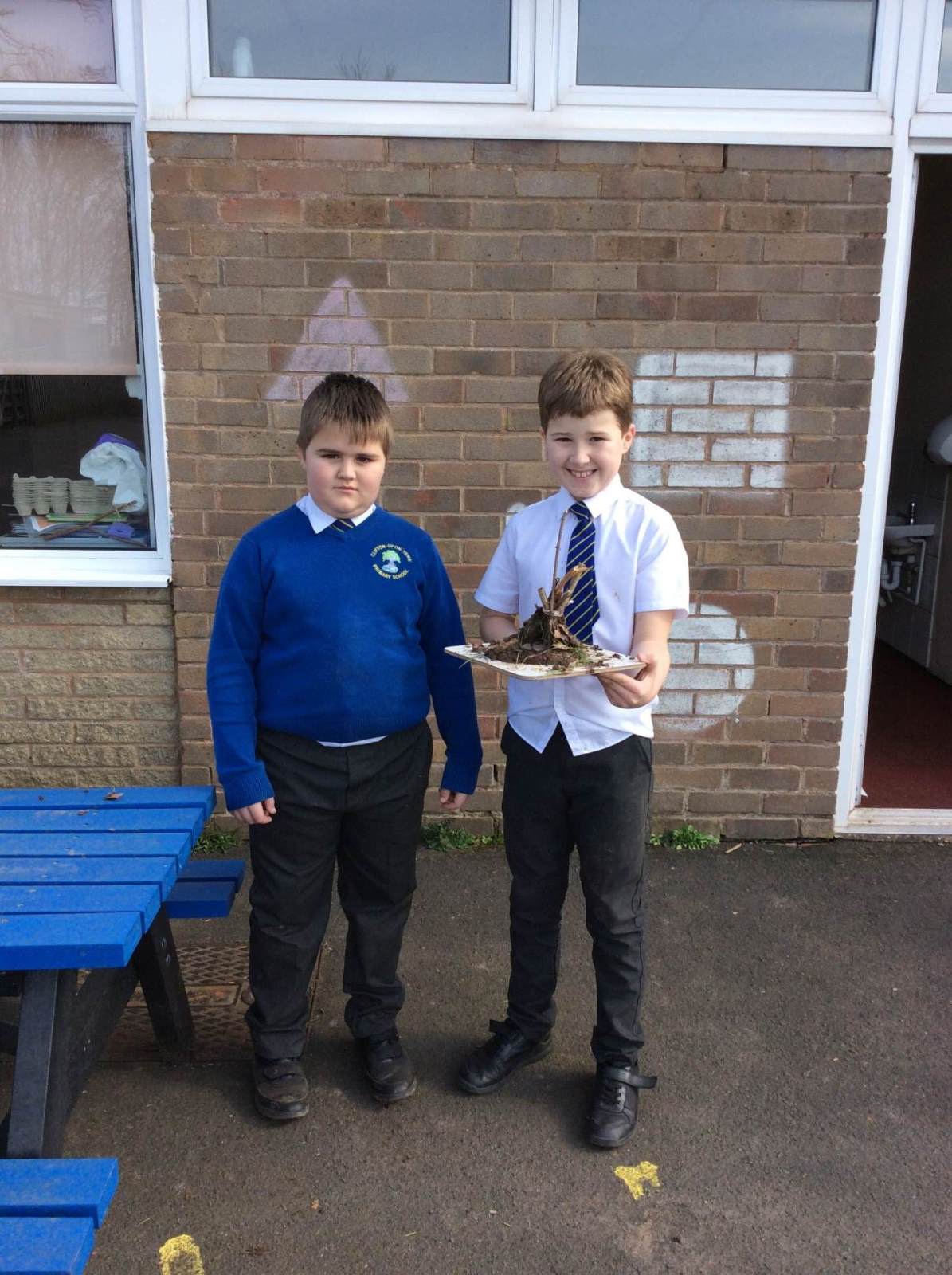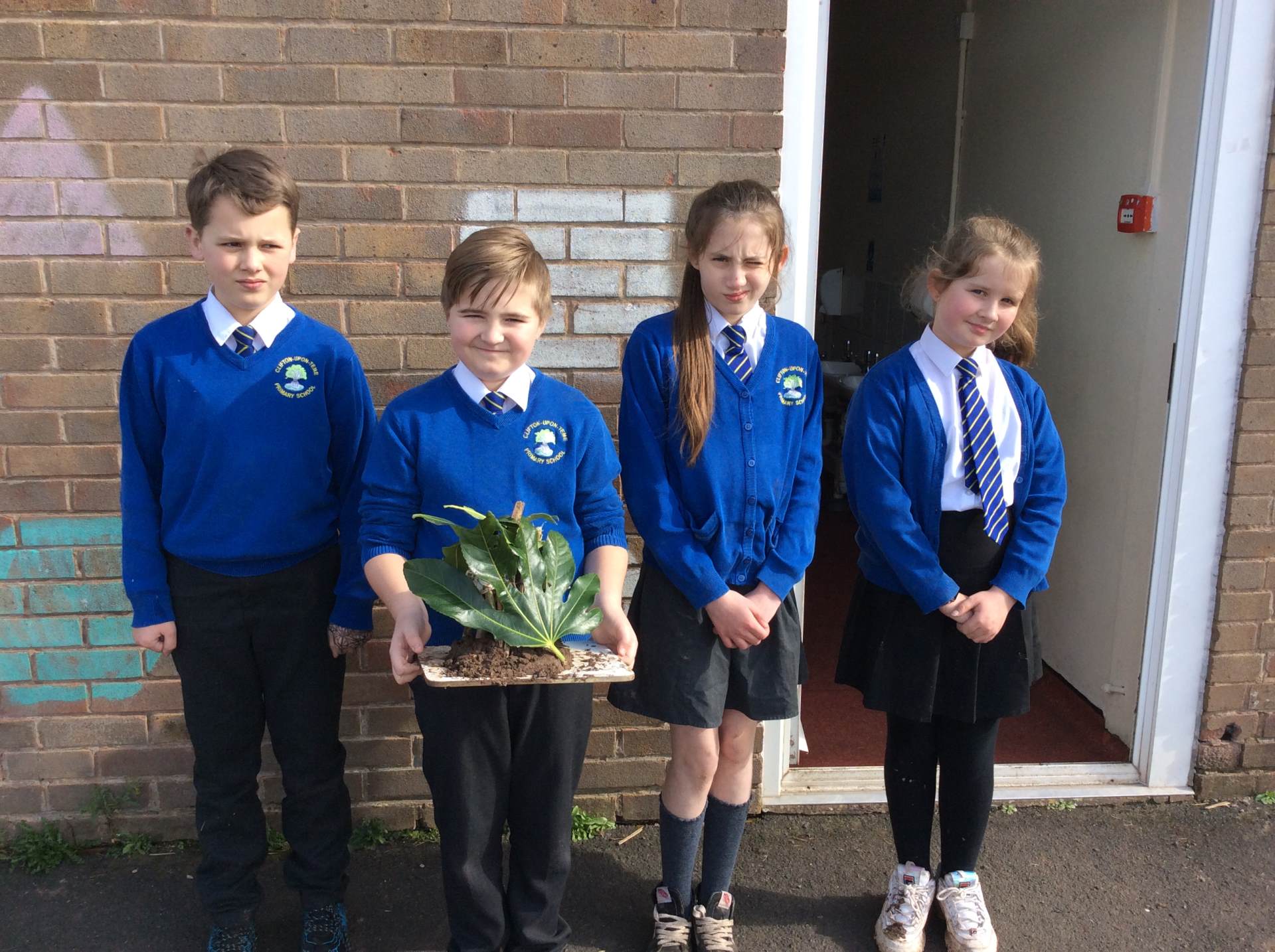 Once made, each shelter was put through a series of tests to see if they were simple, waterproof, windproof and strong. Mrs Hughes and Miss Evans put weights on them, poured water over them and even got a hairdryer to represent a hurricane! All the other groups rated each shelter to see which one performed the best in each of the 5 categories.
After each test, the groups gave the shelters scores out of 10 in each category; this meant there was a possible 100 points for each category and a total of 500 points for each shelter overall. In the next session, each group looked at their scores from the other groups and worked on finding their totals and calculating their average score out of 10 for each test as this would tell us a general picture of how others viewed each design. Well done to this group whose shelter scored 412 points out of a possible 500 making it the highest scorer overall!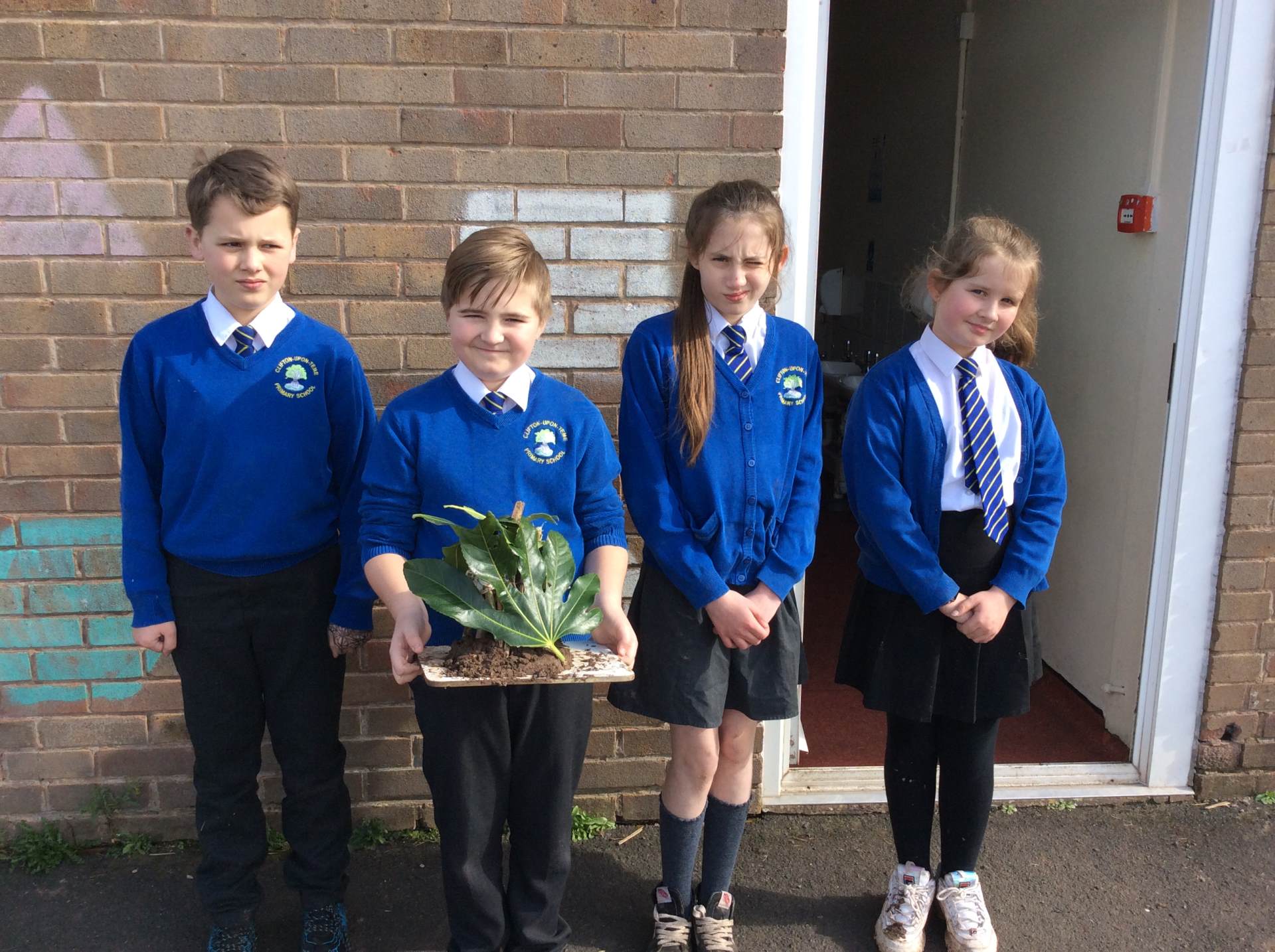 Eagles begin their competition entries for NHS project: April 2021
If you are ever involved in a disaster, you may need the support of the emergency services. ONe such service is the NHS. Over the past few weeks, Eagles class have been learning all about the NHS. We have looked at its past, the number and types of jobs that the NHS offers and thought about the future of the NHS. We have thought about our own skills and if we might one day decide on a career in the NHS.
As part of the project, we are entering a national competition. The theme of the competition this year is 'Thank you NHS' Entries have to show an appreciation of the hard-work and dedication of the NHS staff as well as showing some of the information we have learnt throughout the project. Here's a video to explain more: (please be patient if it takes a little time to load!)
We spent some time planning our designs and then a few sessions making our competition entries. Here is some photos of us in action:
After lots of hard work and effort, we finally were able to submit our entries to the competition. Here are just some of the finished entries:
Emilia's Street Art Installation Esme's Street Art
Ava and Nikoletta: The Rainbow of Hope Freddie M-D: Superhero Rainbow
Freddie and Adam: What Has the NHS Done For you? Imogen: NHS Eyes Are Watching
Grace: NHS Forever Toby and Daniel: The Bones Ethan: The Petals of Hope
For some of our submissions, we recorded a video as we had written poems for our entry:
HL: The Darkness Around us is Spreading T and R: Our Letter to the NHS
Micro-organisms Architects: April/May 2021
In our Science lessons, we have been learning about living things and how to classify them. After looking at the Animal Kingdom and Plant Kingdom, we turned our attention to the smallest of all living things - Micro-organisms. We have been investigating these micro-organisms to see if they are harmful or harmless and how to avoid being infected by these viruses and bacteria. Here is a - very catchy - song all about micro-organisms:
After lots of investigations, we re-created these tiny microbes and wrote explanation cards all about them to share our findings with others. Be careful as some of them are very dangerous to humans!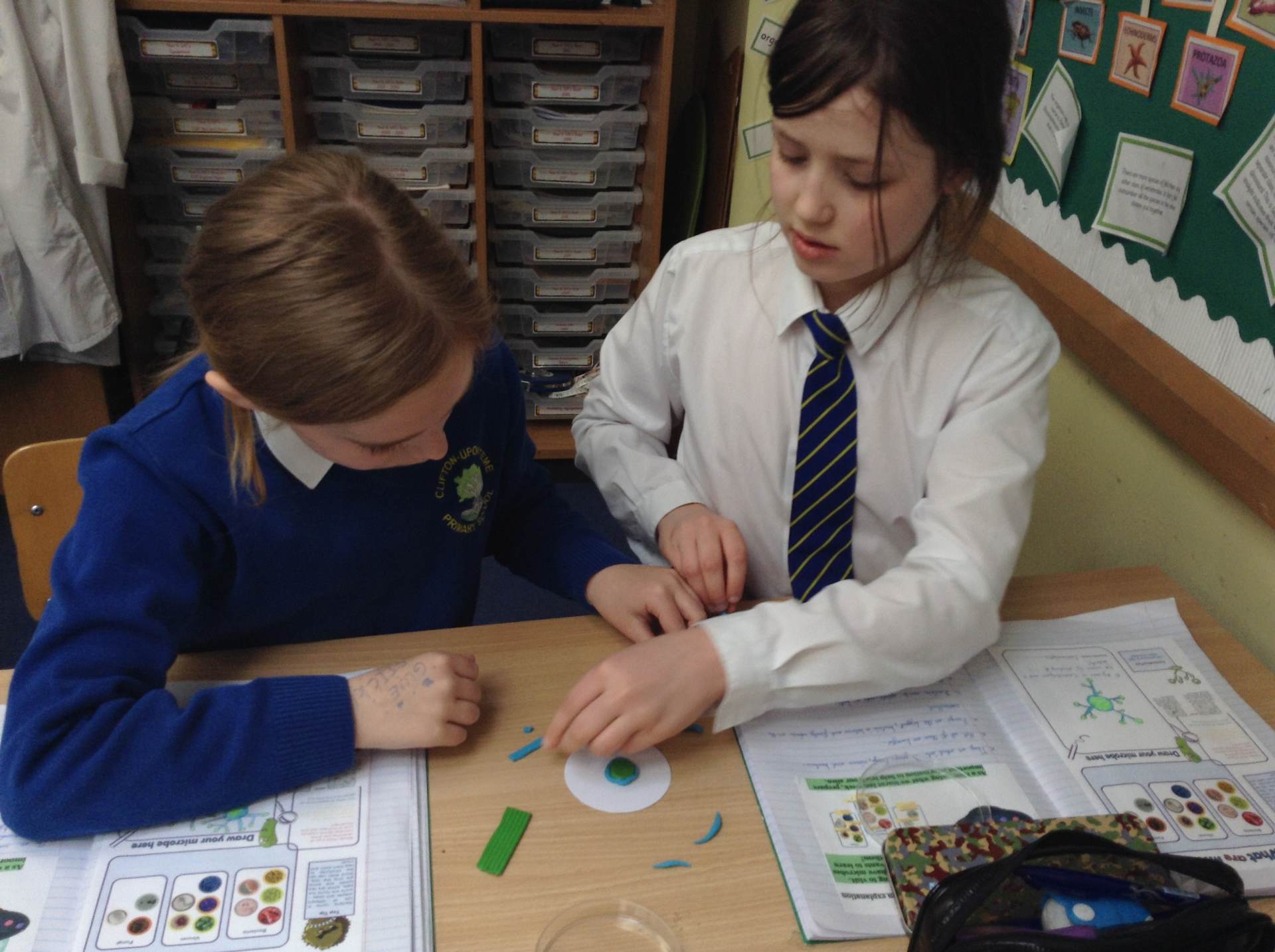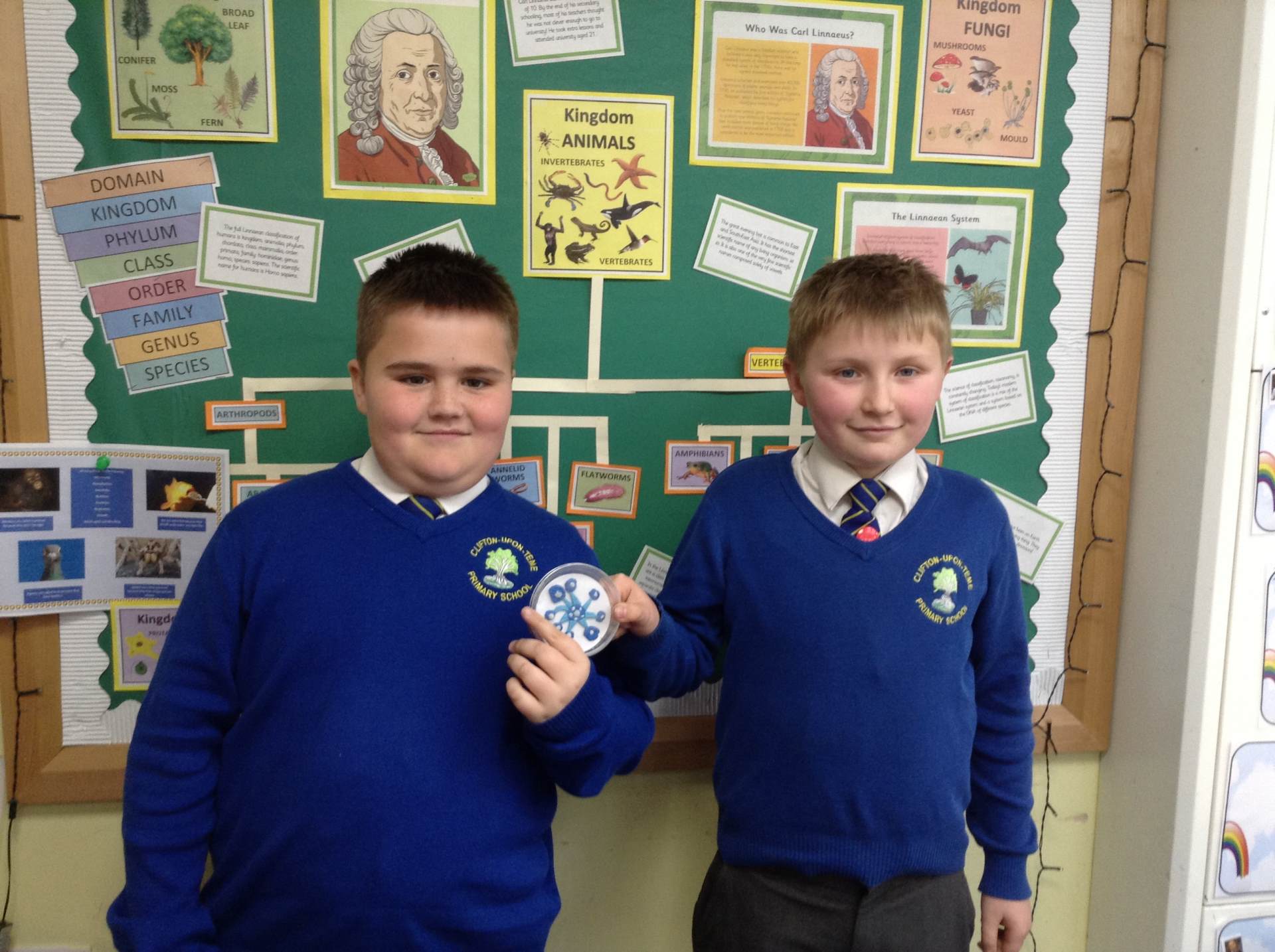 After this, we will be investigating microbes further by exploring 'Sneeze Races' and observing the effect of different temperatures on Yeast.
Science: Yeast Experiment 19th May 2021
To find out more about these micro-organisms we looked at how yeast (which is a micro-organism) is used and why it is used in bread-making. We also thought about how we could prove that these micro-organisms were living things as we knew that all living things need or show the following:
We investigated these questions:
KQ1: What happens when we mix Yeast, water and sugar together?
KQ2: Does Yeast prefer a warm or cold environment?
KQ3: If you change the quantity of sugar or yeast does this effect the amount of Carbon Dioxide produced?
We predicted what we thought would happen and we all made sure that our investigations were fair. We made sure that everyone had a job which they would do all the way through the test; those that were comparing two tests made sure that their variable was very clear.
We created our mixtures of: 7g of yeast, 2 tablespoons of sugar (or different amounts of sugar for those investigating KQ3) and 200ml of warm water. Then very quickly, we put a balloon on the top in order to see what might happen. Every 10 minutes we measured the circumference of the balloon to see how quickly it was inflating.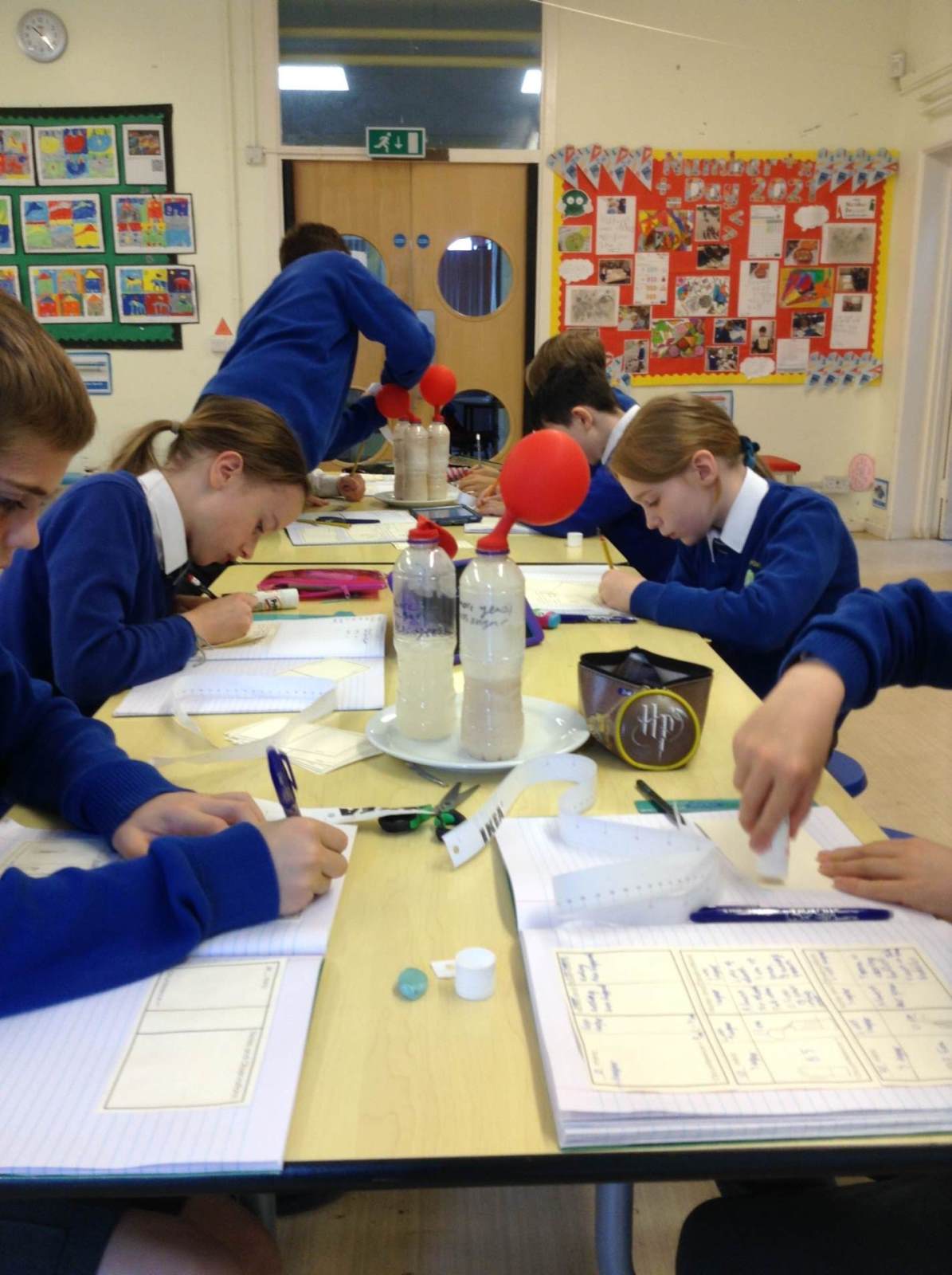 We made observations between measuring and we were really surprised by how quickly the balloons inflated. We discussed what could be inflating the balloon and we worked out that the yeast was producing Carbon Dioxide as a waste product (as it eating all of the sugar) and it was this gas that was blowing up the balloon. We also put one in the fridge and this did still inflate but was much smaller because the yeast did not have as much energy so couldn't produce as much CO2. When we added more sugar, it was clear that the Yeast were producing even more Carbon Dioxide as the balloon inflated to almost twice the size of the other experiments.
Mrs Hughes did her own experiment and filmed it using a time lapse camera. This helps us to really see what is going on and just how much Carbon Dioxide was produced by the yeast.